Well the cat's out of the bag. My boss and an co-worker just walked up to me yesterday at the studio telling me that they just saw my video (above) in the Hong Kong Airport's video screens and wondered why that was. Yes, there are people out there that don't read this blog, or could care less what I do after hours… and most those people work with me. Which is great. So when they do let me know that they've seen me on Airport screens, it's a bit funny to me.
About that video… this past summer I collaborated with the Hong Kong Tourism Board (HKTB) and producers at Singapore's LiTV, to create some content for Hong Kong's new global AD Campaign in Asia as well as to mark the arrival of the city's new concierge app, MY HONG KONG GUIDE. 
The campaign, themed around the caption, My Time for Renewal, takes three guys; Celebrity Chef Alvin Leung, Model / Host Jason Godfrey, and Me, and introduces audiences to our favorite spots all over Hong Kong. Alvin tells carnivores where to get their fill of beef, Jason tells tourists how best to explore the city while getting the right amount of sun, and I teach guys where (in my opinion) is the best place to source a uniquely bespoke look. If you'd like to follow my Sartorial guide through this city… you can watch the video, use the itinerary on the app, and read the post below for more information about each of my Hong Kong menswear destinations I truly support and recommend.
————
+ ELEMENTS OF A SUIT // Sham Shui Po District
You can begin your sartorial adventure by sourcing your own fabrics, lining material, and buttons at the (in)famous Sham Shui Po district in Hong Kong. This little district is one of the poorest and most dense locations of public housing estates. However, it is also a destination for Electronic geeks looking for rare imports (prices are not that cheap), and Fashion designers looking to source materials and other items for their creations. I definitely know fellow blogger, Geneva, DIY blogger A Pair and A Spare comes here almost every week, and so does Paola, designer of her label, Tangram. Most recently, artist Michael Leung had formulated a Night Market Project initiative at Sham Shui Po, which you can read about here.
So much on offer here, it can be overwhelming.
However, for those who are brave enough to venture…
Will find plenty of very cool items to choose from.
So many shops line the streets for your sourcing needs.
With tons of fabric options for all your different suits.
For the sake of sourcing for the suit, there are a few areas on the street and some shops that do sell fabric for the outer shell and a suit's lining. However, your tailor will also have a selection on offer. I suggest readers to come only to Sham Shui Po if only they have something particular that you are in search of, are trying to save a few bucks on material, or are looking for fabric for suit accessories like additional dress pants or dress shirts.
Remember, suiting fabric comes in various types beyond the Multi-Blend, Wool, or Polyester suits you are used to. Depending on the time of year or the event, you may opt for cotton, flannel, herringbone, linen, poplin, seersucker, or tweed. 
————
+ BEST OF THE SPECS // Woo Ping Optical Co. in North Point
After Sham Shui Po, we ventured over to the iconic Mom & Pop owned, Woo Ping Optical, in North Point. This place has been around since 1974… and at arrival, I immediately noticed that nothing about that place has changed since the Seventies! Most notably, a really vibrant lady dressed in forever '81 (as in 1981), is always there to offer great customer service to all who visit.
At Woo Ping, they sell plenty of used and new Ray Bans from different eras (Generic, Japanese, and US Only models), and a bunch of retro Japanese glasses that still are very much back in vogue today.
The nice lady, Ms. Chan,… one half of Woo Ping Optical.
As it stands, frozen in time. Thank goodness.
Retro is now back in. You got the memo?
Which Japanese frames did I get? Guess.
The other half of Woo Ping Optical who refuses to get his photo taken.
I bought a pair of Japanese handcrafted green tortoise shell specs and prescription lenses to fit in. The perfect pair cost me around 400 hkd… TOTAL. Take that Lens Crafters!
According to our friends at Moustache Tailors (who feature Woo Ping on their own Hong Kong Guides), Woo Ping has plenty of fans including lady Shum Din Ha, tycoon Li KaShing, and singer Eason Chen.
————
+ SUIT WITH THE RIGHT CUT // Moustache in SOHO
Speaking of Moustache Tailors, we went to see them after the glasses place to check out how my summer jacket was going. Ellis Kreuger from the UK and his partner, Alex Daye from the US, are both the co-owners of Moustache. We actually had a lengthy interview with them a few years ago, which was photographed by Carmen Chan of How I Met Your Style. Back then they were were just venturing into Bespoke Denim on top of their Suiting services. Today they're still going strong, and have actually given themselves Sundays off and an additional tailor/seamstress added on to the team in order to meet up with demand.
Some behind the scenes of the updated Moustache shop.
Really excited to 'design' this summer wool jacket with Ellis and Alex.
The difference between a suit from Moustache and a suit from a tailor in TST, is that Ellis and Alex are real masters of the perfect "cut" with an eye focused on current fashion trends and styling. Meaning, you will most likely get a suit that is maybe a bit more playful and fashion forward with a cut that is right for your body type (ie. slimming), vs. a suit based off of a generic paper template which is easily adjustable for different measurements. The difference is a look that is 2014 versus 1984.
Moustache will also give the customer options for all types of outer shell and lining combinations, stitching types, collar and lapel shapes, pockets, vents, pleats, cuffs… really it's like being part of a fashion designer's process. While this may initially seem overwhelming, it's really not, because Ellis explains the whole process so easily and he's got a form he writes on to make it seem like everyone is putting together specs for a new race car or something. Plus, there are also some guys out there that don't want the selection of 5 materials that everyone is forced to gorge on when getting a generic tailored suit or jacket. My summer suit is actually made of a lightweight maroon thin wool material, and lined with a lime green and black polka-dot lining. I originally ordered golden buttons, but ended up with red wool covered buttons. The whole look is comfortable, casual, and modern. These guys are so easy to work with and the suit is ready in about 4 weeks with two visits total before the pick up.
————
+ IF THE SHOE FITS // Shoe Artistry in Mongkok
Before we ventured back to Hong Kong side from Kowloon, we stopped over in a non-descript Mongkok building to visit Shoe Artistry located on the 2nd Level. Shoe Artistry is Hong Kong's premier studio for handmade measure-to-make shoes and it's founder, Central Saint Martins graduate Kit Lee, is a very passionate artisan.
Kit started Shoe Artistry as a way to help a friend find a way to make her own bespoke shoe to celebrate finishing her final degree. In the process they were able to discover the iconic MING KEE shoe makers in Jordan, and his collaboration with MING KEE allows Kit to find a new generation of consumers looking to create a bespoke shoe.
Very low-key shopfront, but Shoe Artistry is the best in Handmade shoes.
Colors and styles on offer make everything "on trend".
Loving this shoe wall.
All the shoe forms for each client on the long shelf.
The difference between a hand made shoe and high priced Italian brand, is that at the end of the day, mass-produced shoes are designed to fit a variety of feet sizes and are most likely partly built by machines, whereas shoes at Shoe Artistry are 100% handmade, and are based off a hand drawing of your own unique foot. Shoes at Shoe Artistry are not cheap and run from about 250 to 500 USD depending on the complexity of the style. However, a bespoke shoe really does finish a bespoke suit quite nicely, AND the artisanal shoe's design are custom made for each individual gentleman.
————
+ OLD FASHIONED BAR // Tai Lung Fung in Wanchai
Not really menswear or sartorial related, but since we're on the right wavelength… a well suited man certainly will find himself right at home here at Tai Lung Fung, a watering hole tucked away behind the historic Stone Nullah Blue House. The chill space is actually more of a local then a destination bar, however its nostalgic decor and refreshing version of a Whiskey Old Fashioned makes this place a perfect night that is uniquely one-of-a-kind in Hong Kong. 
That's definitely where we ended, and I'm glad that we did. I can still taste that whiskey drink. Go before dinner or after (not during.)
SHOP Sham Shui Po . Exit Sham Shui Po Station / SHOP Woo Ping Optical Company . GF, 278 King's Road, North Point, Hong Kong . T: +852-25717810 / WEAR Moustache . GF, 31 Aberdeen Street, Sheung Wan . T: +852-25411955 / WEAR Shoe Artistry . Office 4, 2F Prosperity Building, 61 Tung Choi Street, Kowloon . T: +852-27966018 / DRINK Tai Lung Fung . 5 Hing Wan Street, Wan Chai, Hong Kong . T: +852-25720055
JJ.
While at this stage Hong Kong DOES NOT have a destination fashion week worth going to, (God knows more than a few people are trying and asking for it), this past month as I've reported, Hong Kong has just enjoyed it's first international B2B Brands to Buyers event with launch of the The Hub. From what i've heard (I didn't go because I'm neither brand nor buyer… plus it was at the Asia World Expo… plus i'm a full time architect) it went pretty successful. However I WAS able to attend some of the parties that were hosted off-Hub that week and as it so happened, all of them were Menswear-related events with brands all originally and independently Hong Kong born and bred.
+ PYE x MAP Office / The Space on Hollywood Road
Men's shirt makers, PYE, celebrated their bespoke services and finely tailored collection of branded buttoned down shirts via a collaborative exhibition of graphic works by architects and researchers, MAP Office. The show, black and white prints displayed proudly in and around the walls of The Space on Hollywood Road, reflect the story of the PYE Shirt, and how every element of the shirt, including the source of the cotton itself, is proudly farmed in China within PYE's own cotton fields. This proudly-made-in-China, from field to fabric approach to retailing, is something PYE is happy to sell, especially at an age when everyone is too busy labeling everything "made in Italy", when we all know, resources and production are made here in China.
The quality of the shirts, its pattern, its dyes, and its fit are superb. And this is guaranteed in every PYE shirt, especially because they own the whole vertical supply chain, and not many shirtmakers in the world can say that is truly the case. 
Friends and family of the shirtmakers were treated to drinks, and were welcomed to try on PYE Shirts. Additionally some were brave enough to model the shirts for personal portraits in front of these beautiful panoramic black and white drawings by MAP Office.
I love how the brand is really integrating and relating with Hong Kong's artists and creatives. Plus, it was great to catch up with brand founder, Dee Poon over drinks at the event as well. Can't wait to see more from this brand.
WEAR Pye . Shop 111 Pacific Place, Admiralty Hong Kong
+ THYVANE / Time & Space in Sai Ying Pun
After making buzz with their debut at The Gift Shop by Tangram during Art Basel Hong Kong week, THYVANE, a premium menswear accessories label by ex-lawyer Roger Ouk, has finally made a grand debut via a one night pop up at Time & Space in the edgy Sai Ying Pun district. Friends, family, and supporters of the new label were out that night at full force. Guests were served unlimited amounts of special inventive cocktails created by the team at Time & Space and with sponsor Belvedere Vodka. By the end of the night, slippery fingers (including mine) went straight for the credit cards to purchase one (or a few) of the new neon-color blocked snakeskin ties from the "Promise and Power" collection. A video shot by Roger (with the aid of contemporary artist, Joao Vasco Paiva featuring his muse, Xue Tan) was projected on the walls to commemorate this new line which aims to explore the role of China in a position of political and economic power.
Friends spotted at the event include Roger's partner and wife, Jade, plus e-commerce entrepreneur from A Boy Named Sue, Tania, and gallerist, Zoe.
Hong Kong muse, Lingzhi.
Net-A-Porter's super lovely Lupe.
And of course the Man of the Hour. Roger.
Business that night went pretty well apparently… I think all the free Vodka helped out! Cartoon Network's Edward, also an Instagram star, was a prime example of slippery fingers.
WEAR Thyvane . Kapok GF 5 St. Francis Yard, Wanchai, Hong Kong
+ Moustache x The Hub / House of Siren 
Not really a "Menswear" report per se, but just wanted to add a footnote, that the gents, Alex and Ellis of Moustache Tailors, have really been everywhere around the city lately. In collaboration with The Hub (they had an amazing set up at the fair itself) they were able to host a great party at the very theatric House of Siren space for VIPs and a few fair goers. The House of Siren is a multi-use space underpinned by an amazing fancy dress shop. It's really a different world and perfectly fits the Moustache brand to a T. After The Hub, Moustache had another pop-up bar at last weekend at the FNO-Vogue-Lane Crawford event. I'm very happy for them. It's great to see they're doing so well.
Meanwhile check out these goodies they displayed at The Hub with leather makers, Stiibu. It's truly POP. (photo via OMLBLOG)
WEAR Moustache . 31 Aberdeen Street, Sheung Wan, Hong Kong
JJ.
In the latest issue of Time Out Hong Kong, Issue 138 of the magazine explores "Autumn Style" (for this city I think that means November), with a sharp focus on eight menswear influencers who are helping shape style in this town today.
The latest spread brings together gents (including yours truly) from different disciplines, professions, and interests all together in one room at Lily and Bloom's very "Mad Men" worthy VIP Cigar Lounge for a style spread choreographed by editor Arthur Tam, photographer Calvin Sit, and art direction by Jeroen Brulez. The interviews with each of the gents was conducted by James Bien. 
—————————
Here is a sneak peak to the whole spread with my favorite quotables from each of the gents:
+ ROGER OUK / Menswear Designer for THYVANE
On where Hong Kong menswear is heading - "I'd like to see the more vibrant side of Hong Kong… The different personalities and eccentricities should shine and bring colour into the (style) market."
+ JJ.ACUNA (me) / Architect, Interior Designer, and Style Blogger for WANDERLISTER.COM
On the state of Men's fashion in Hong Kong in General - "It's very difficult for (mens to dress in) Hong Kong because of the weather. However, that doesn't mean one shouldn't try to play with pieces."
+ JUNO MAK / Singer, Actor, and Director for Kudos Films
On personal style - "I think everyone should be more open-minded to how people dress. It's the mentality, not actually the brand or the material."
+ KEVIN MAYAO / Art Director for Fame Glory
On HK Street Styling - "I teach people how to make street fashion look fancy."
+ SIX LEE / Menswear Designer for Six Lee
On HK Fashion - "Men's fashion in Hong Kong is growing really quickly, but it doesn't have it's own menswear personality."
+ ALEX DAYE / Menswear Tailor and Proprietor of Moustache
On HK Style Standards - "I do think that even within the world of bespoke tailoring, the (craftsmanship) standards here are higher."
+ JOEY MA / Fashion Blogger at Joey-Ma.Com
On Personal Style - "I'm willing to try anything as long as I feel comfortable with it or I think I look good in it."
+ KEI HUI / Designer for Creature de Keis
On Designing Clothes - "Function is extremely important to me, so my clothes need to reflect that everyone has different needs."
—————————
The current issue already out in newsstands includes an interview and photo spread with leading man movie star, Shawn Yue, and a quick review of the new album launch by Hong Kong's it indie-band with that Broken Social Scene flare— Noughts and Exes. 
Go grab a copy now before all issues run out! :)
READ Time Out Hong Kong
JJ.
The Monocle Shop in Hong Kong recently entertained friends and family of Monocle Magazine via a block party, hosted by Editor-in-Chief Tyler Brule, Advertising Director, Anders Braso, and Hong Kong's newest bureau chief, Aisha Speirs. Brule and the editorial team were recently in town for a stopover in their grand APAC tour of the region.
We were fortunate to catch the nice event with my friend, Natasha. It gave a chance for Nat and I to bond as well since she and I usually have very busy schedules.
The well attended event featured the best and brightest from Hong Kong's creative community, as well as attendees within the hospitality and news media sectors as well. 
Guests were able to mingle, shop, eat, drink, and check out the bureau office of Monocle Magazine, defined by minimalist and clean interiors, and plenty of past publications, gift goodies, and paper fans with logos that keep everything "on brand".
Below is the special Chinese New Year gift set.
Monocle Hong Kong's Julie, kept the guest engaged and entertained.
Amazing chinese pork baos were provided by Chef Mai Chow and her new business venture, Little Bao. I mentioned Little Bao before on the blog when I discovered it first via Island East Markets late last year.
A couple of gents enjoying Little Baos.
We also bumped into artist, Rocky, videographer, Karim, and architect and lecturer, Riyad.
Meeting for the first time were representatives from The Upper House, Marcel and a self-proclaimed Wanderlister+ reader and fan, Kristina.
Also in attendance, Moustache/Salon No.10's Alex, Delstore's Derrick Leung, with new bureau chief, Aisha.
Long time no see, Khanh-Linh!
The Chaiwanese also said hi, Jehan and Zon!
Plus check out Jehan's amazing bag designed and hand-made by Zon herself. Zon remember, I am your first order!
This was a surprise. Harold was back from Taiwan for a short visit. Also I havent seen Creative City's Louise for a long time. Great to see both of these friends here.
Also in tow, my pals, amazing designer RonWan and fashion critic, Daniel.
It was great to bump into my cousin, Carina and her colleague Noriko, who both work Hyatt in Asia.
I was tempted to get on this mic and start my own Monocle24 radio show.
Overall it was great fun. Natasha and I were able to finish off the afternoon with some private beer and gossip next door at Ted's Lookout. I really love the Star Street neighborhood. It's so chic.
Thanks so much Monocle Magazine for a great afternoon of shopping, chat, and nibbles.
Check out the last time we partied at Monocle here, when they named Hong Kong the 13th Most Livable City in 2012.
READ Monocle Magazine / SHOP Monocle Shop,  Shop 1 UG, Bo Fung Mansion, 1-4 St. Francis Yard, Wanchai, Hong Kong / LISTEN Monocle24 Radio
JJ.
Make sure to grab a copy of New York Magazine (NYMag) on your newsstands and check out their section called The Urbanist's Guide. This week,reporting from Hong Kong, Hana R. Alberts gives us what's hot and cool about our city via Hong Kong influencers who know the what's and where's in the city. For food Hana interviewed famed food blogger, Janice Leung of e*ting the world. For shopping Virginia Lai of HK Fashion Geek Blog and Alex Daye, designer and shop owner of Menswear label, Moustache gives us the goods, literally. The "NOW" Neighborhood of choice, Tai Hang, was chosen by NYMag as HK's new cool take that sheung wan, and who better to show them around but a Tai Hanger local… me! Be sure to pick up a copy today or read it online here!
Additionally i'd like to thank the Affordable Art Fair Hong Kong for profiling us for their news blog. We chat with them about art in general, our favorite artists, and the art of collection. Others interviewed include, Samantha Wong of SAMISHOME, Jasmine Webster of the DRESS ME BLOG, and ElleIconLee. Read it Here!
My favorite quote from the Interview, re: Collecting Art in Hong Kong, let me know if you agree:
I think what keeps people from buying art in Hong Kong is space. They just don't have the space to display works because the flats are so tiny. Additionally, Hong Kong hasn't had the opportunity to have choice of artists that cities like New York and London have. And the city doesn't foster existing artists in a way that if you buy a piece from them, you've got some guarantee that over a period of time the price of the work will go up because the artists are being groomed for success. There's no support network for local art, therefore people here did not see the economic value in purchasing work beyond the aesthetic.
Have a great Sunday everyone!
VISIT Affordable Art Fair Hong Kong, March 14-17 2013, HKCEC / READ New York Magazine
JJ.
This photo and tweet was most Re-Tweeted Tweet… around the world… ever.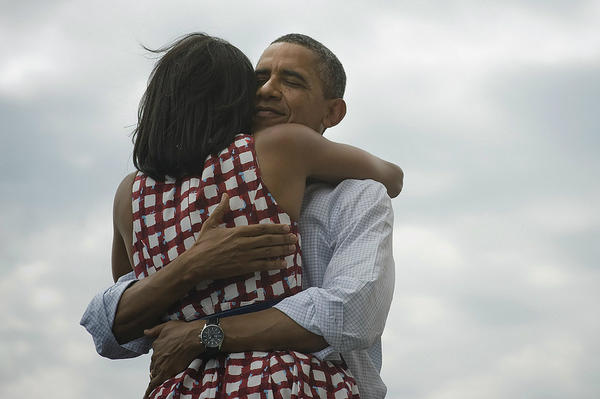 US President Re-elect @BarackObama announces "Four More Years" on Twitter, and as of this post has had over 810,000 RT's (ReTweets) and almost 295K Favorites.
For those who have been following the election, and has had NYTIMES or CNNGo on re-fresh every second, probably perceived the obvious even before President Obama's TWEET, but for some of us… ie. Shelly Hayashi, Proprietor of General Store, HK/China's Best Americana antique store, and Me, we guessed the win about a week in advance. Call it what you will, or call it intuition, but we then got together with Moustache's Alex and Ellis to host Hong Kong's only Election night celebration at Salon No. 10.
Shelly in front of the American Flag.
I was beyond ecstatic at this point.
Ellis and Alex Hard at work over what turned out to be, HK's best Mac & Cheese.
The dress code was Americana and the entrance fee was "Pot Luck Americana" of which all the guests; Artists, Creatives, Gays, and Democrats Abroad Hong Kong… brought.
American Flag Cupcakes from Katrina.
The girls from KinderU Suzuki Academy, Monica, Allison, and Proprietor  Jennifer and all their American dessert goodies.
Which included this magnificent beauty…. what ever it was.
Shelly made Peanut Butter and Jelly Sandwiches as well as Cheesy Sandwhiches fried on a frying pan. Delish.
In attendance were Ralph Lauren's Gierdre as a Disneyfied tourist.
Michael clad in BYOB.
Danielle of WHITESPACE with Paul from Democrats Abroad.
Bernadette, with her Beef Chili. (Im gutted I turned vegetarian a week before this.)
Moses and his friend who was there to celebrate both Voter-Approved legalization of Gay Marriage and Marjiuana in a few key states.
With Colorado Cookies…. hmmm what are they?
Also celebrating, Katrina, Nightlife Guru Johannes Pong, and Time Out HK's Arthur Tam.
Stars and Stripes at the hip.
At the bar… Billy boy.
Artist, Adrian Wong in my favorite herringbone American Apparel pullover.
Mac brings home the pie… appropriately from the American Club.
ChristingC, Dan, and Taiwanese popstar Katie of ROOMIE stopped by as well.
Lingzi in glorious gold.
Jason with 15squarestreet's Louise who brought a whole package of OBAMABAUMS sold at 15squarestreet and online.
Thanks David and 15squarestreet for these OBAMABAUM, Obama Air Freshners! The guests loved them.
We ended the night re-watching the speech…
The decor by General Store at Salon No.10 was amazing. It felt like Election night in the 60s.
After the speech it was time to turn down the lights to watch some William Belli doing a Wilson Phillips drag impression about Chick-fil-A. Why? Because we CAN.
Thank you Salon No.10 Gang!
SHOP General Store / PARTY Salon No.10 / SMELL FRESH OBAMABAUM
JJ.