While at this stage Hong Kong DOES NOT have a destination fashion week worth going to, (God knows more than a few people are trying and asking for it), this past month as I've reported, Hong Kong has just enjoyed it's first international B2B Brands to Buyers event with launch of the The Hub. From what i've heard (I didn't go because I'm neither brand nor buyer… plus it was at the Asia World Expo… plus i'm a full time architect) it went pretty successful. However I WAS able to attend some of the parties that were hosted off-Hub that week and as it so happened, all of them were Menswear-related events with brands all originally and independently Hong Kong born and bred.
+ PYE x MAP Office / The Space on Hollywood Road
Men's shirt makers, PYE, celebrated their bespoke services and finely tailored collection of branded buttoned down shirts via a collaborative exhibition of graphic works by architects and researchers, MAP Office. The show, black and white prints displayed proudly in and around the walls of The Space on Hollywood Road, reflect the story of the PYE Shirt, and how every element of the shirt, including the source of the cotton itself, is proudly farmed in China within PYE's own cotton fields. This proudly-made-in-China, from field to fabric approach to retailing, is something PYE is happy to sell, especially at an age when everyone is too busy labeling everything "made in Italy", when we all know, resources and production are made here in China.
The quality of the shirts, its pattern, its dyes, and its fit are superb. And this is guaranteed in every PYE shirt, especially because they own the whole vertical supply chain, and not many shirtmakers in the world can say that is truly the case. 
Friends and family of the shirtmakers were treated to drinks, and were welcomed to try on PYE Shirts. Additionally some were brave enough to model the shirts for personal portraits in front of these beautiful panoramic black and white drawings by MAP Office.
I love how the brand is really integrating and relating with Hong Kong's artists and creatives. Plus, it was great to catch up with brand founder, Dee Poon over drinks at the event as well. Can't wait to see more from this brand.
WEAR Pye . Shop 111 Pacific Place, Admiralty Hong Kong
+ THYVANE / Time & Space in Sai Ying Pun
After making buzz with their debut at The Gift Shop by Tangram during Art Basel Hong Kong week, THYVANE, a premium menswear accessories label by ex-lawyer Roger Ouk, has finally made a grand debut via a one night pop up at Time & Space in the edgy Sai Ying Pun district. Friends, family, and supporters of the new label were out that night at full force. Guests were served unlimited amounts of special inventive cocktails created by the team at Time & Space and with sponsor Belvedere Vodka. By the end of the night, slippery fingers (including mine) went straight for the credit cards to purchase one (or a few) of the new neon-color blocked snakeskin ties from the "Promise and Power" collection. A video shot by Roger (with the aid of contemporary artist, Joao Vasco Paiva featuring his muse, Xue Tan) was projected on the walls to commemorate this new line which aims to explore the role of China in a position of political and economic power.
Friends spotted at the event include Roger's partner and wife, Jade, plus e-commerce entrepreneur from A Boy Named Sue, Tania, and gallerist, Zoe.
Hong Kong muse, Lingzhi.
Net-A-Porter's super lovely Lupe.
And of course the Man of the Hour. Roger.
Business that night went pretty well apparently… I think all the free Vodka helped out! Cartoon Network's Edward, also an Instagram star, was a prime example of slippery fingers.
WEAR Thyvane . Kapok GF 5 St. Francis Yard, Wanchai, Hong Kong
+ Moustache x The Hub / House of Siren 
Not really a "Menswear" report per se, but just wanted to add a footnote, that the gents, Alex and Ellis of Moustache Tailors, have really been everywhere around the city lately. In collaboration with The Hub (they had an amazing set up at the fair itself) they were able to host a great party at the very theatric House of Siren space for VIPs and a few fair goers. The House of Siren is a multi-use space underpinned by an amazing fancy dress shop. It's really a different world and perfectly fits the Moustache brand to a T. After The Hub, Moustache had another pop-up bar at last weekend at the FNO-Vogue-Lane Crawford event. I'm very happy for them. It's great to see they're doing so well.
Meanwhile check out these goodies they displayed at The Hub with leather makers, Stiibu. It's truly POP. (photo via OMLBLOG)
WEAR Moustache . 31 Aberdeen Street, Sheung Wan, Hong Kong
JJ.
In the latest issue of Time Out Hong Kong, Issue 138 of the magazine explores "Autumn Style" (for this city I think that means November), with a sharp focus on eight menswear influencers who are helping shape style in this town today.
The latest spread brings together gents (including yours truly) from different disciplines, professions, and interests all together in one room at Lily and Bloom's very "Mad Men" worthy VIP Cigar Lounge for a style spread choreographed by editor Arthur Tam, photographer Calvin Sit, and art direction by Jeroen Brulez. The interviews with each of the gents was conducted by James Bien. 
—————————
Here is a sneak peak to the whole spread with my favorite quotables from each of the gents:
+ ROGER OUK / Menswear Designer for THYVANE
On where Hong Kong menswear is heading - "I'd like to see the more vibrant side of Hong Kong… The different personalities and eccentricities should shine and bring colour into the (style) market."
+ JJ.ACUNA (me) / Architect, Interior Designer, and Style Blogger for WANDERLISTER.COM
On the state of Men's fashion in Hong Kong in General - "It's very difficult for (mens to dress in) Hong Kong because of the weather. However, that doesn't mean one shouldn't try to play with pieces."
+ JUNO MAK / Singer, Actor, and Director for Kudos Films
On personal style - "I think everyone should be more open-minded to how people dress. It's the mentality, not actually the brand or the material."
+ KEVIN MAYAO / Art Director for Fame Glory
On HK Street Styling - "I teach people how to make street fashion look fancy."
+ SIX LEE / Menswear Designer for Six Lee
On HK Fashion - "Men's fashion in Hong Kong is growing really quickly, but it doesn't have it's own menswear personality."
+ ALEX DAYE / Menswear Tailor and Proprietor of Moustache
On HK Style Standards - "I do think that even within the world of bespoke tailoring, the (craftsmanship) standards here are higher."
+ JOEY MA / Fashion Blogger at Joey-Ma.Com
On Personal Style - "I'm willing to try anything as long as I feel comfortable with it or I think I look good in it."
+ KEI HUI / Designer for Creature de Keis
On Designing Clothes - "Function is extremely important to me, so my clothes need to reflect that everyone has different needs."
—————————
The current issue already out in newsstands includes an interview and photo spread with leading man movie star, Shawn Yue, and a quick review of the new album launch by Hong Kong's it indie-band with that Broken Social Scene flare— Noughts and Exes. 
Go grab a copy now before all issues run out! :)
READ Time Out Hong Kong
JJ.
The Monocle Shop in Hong Kong recently entertained friends and family of Monocle Magazine via a block party, hosted by Editor-in-Chief Tyler Brule, Advertising Director, Anders Braso, and Hong Kong's newest bureau chief, Aisha Speirs. Brule and the editorial team were recently in town for a stopover in their grand APAC tour of the region.
We were fortunate to catch the nice event with my friend, Natasha. It gave a chance for Nat and I to bond as well since she and I usually have very busy schedules.
The well attended event featured the best and brightest from Hong Kong's creative community, as well as attendees within the hospitality and news media sectors as well. 
Guests were able to mingle, shop, eat, drink, and check out the bureau office of Monocle Magazine, defined by minimalist and clean interiors, and plenty of past publications, gift goodies, and paper fans with logos that keep everything "on brand".
Below is the special Chinese New Year gift set.
Monocle Hong Kong's Julie, kept the guest engaged and entertained.
Amazing chinese pork baos were provided by Chef Mai Chow and her new business venture, Little Bao. I mentioned Little Bao before on the blog when I discovered it first via Island East Markets late last year.
A couple of gents enjoying Little Baos.
We also bumped into artist, Rocky, videographer, Karim, and architect and lecturer, Riyad.
Meeting for the first time were representatives from The Upper House, Marcel and a self-proclaimed Wanderlister+ reader and fan, Kristina.
Also in attendance, Moustache/Salon No.10's Alex, Delstore's Derrick Leung, with new bureau chief, Aisha.
Long time no see, Khanh-Linh!
The Chaiwanese also said hi, Jehan and Zon!
Plus check out Jehan's amazing bag designed and hand-made by Zon herself. Zon remember, I am your first order!
This was a surprise. Harold was back from Taiwan for a short visit. Also I havent seen Creative City's Louise for a long time. Great to see both of these friends here.
Also in tow, my pals, amazing designer RonWan and fashion critic, Daniel.
It was great to bump into my cousin, Carina and her colleague Noriko, who both work Hyatt in Asia.
I was tempted to get on this mic and start my own Monocle24 radio show.
Overall it was great fun. Natasha and I were able to finish off the afternoon with some private beer and gossip next door at Ted's Lookout. I really love the Star Street neighborhood. It's so chic.
Thanks so much Monocle Magazine for a great afternoon of shopping, chat, and nibbles.
Check out the last time we partied at Monocle here, when they named Hong Kong the 13th Most Livable City in 2012.
READ Monocle Magazine / SHOP Monocle Shop,  Shop 1 UG, Bo Fung Mansion, 1-4 St. Francis Yard, Wanchai, Hong Kong / LISTEN Monocle24 Radio
JJ.
Make sure to grab a copy of New York Magazine (NYMag) on your newsstands and check out their section called The Urbanist's Guide. This week,reporting from Hong Kong, Hana R. Alberts gives us what's hot and cool about our city via Hong Kong influencers who know the what's and where's in the city. For food Hana interviewed famed food blogger, Janice Leung of e*ting the world. For shopping Virginia Lai of HK Fashion Geek Blog and Alex Daye, designer and shop owner of Menswear label, Moustache gives us the goods, literally. The "NOW" Neighborhood of choice, Tai Hang, was chosen by NYMag as HK's new cool take that sheung wan, and who better to show them around but a Tai Hanger local… me! Be sure to pick up a copy today or read it online here!
Additionally i'd like to thank the Affordable Art Fair Hong Kong for profiling us for their news blog. We chat with them about art in general, our favorite artists, and the art of collection. Others interviewed include, Samantha Wong of SAMISHOME, Jasmine Webster of the DRESS ME BLOG, and ElleIconLee. Read it Here!
My favorite quote from the Interview, re: Collecting Art in Hong Kong, let me know if you agree:
I think what keeps people from buying art in Hong Kong is space. They just don't have the space to display works because the flats are so tiny. Additionally, Hong Kong hasn't had the opportunity to have choice of artists that cities like New York and London have. And the city doesn't foster existing artists in a way that if you buy a piece from them, you've got some guarantee that over a period of time the price of the work will go up because the artists are being groomed for success. There's no support network for local art, therefore people here did not see the economic value in purchasing work beyond the aesthetic.
Have a great Sunday everyone!
VISIT Affordable Art Fair Hong Kong, March 14-17 2013, HKCEC / READ New York Magazine
JJ.
This photo and tweet was most Re-Tweeted Tweet… around the world… ever.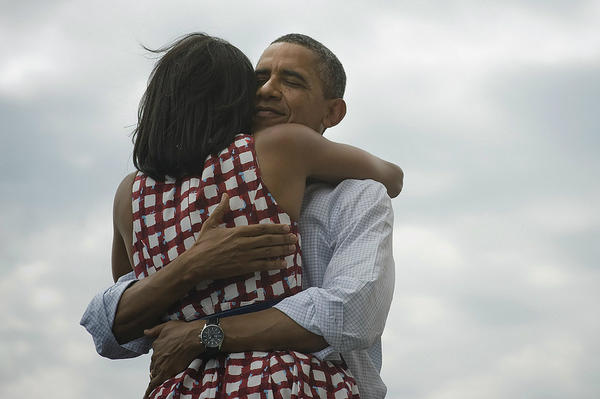 US President Re-elect @BarackObama announces "Four More Years" on Twitter, and as of this post has had over 810,000 RT's (ReTweets) and almost 295K Favorites.
For those who have been following the election, and has had NYTIMES or CNNGo on re-fresh every second, probably perceived the obvious even before President Obama's TWEET, but for some of us… ie. Shelly Hayashi, Proprietor of General Store, HK/China's Best Americana antique store, and Me, we guessed the win about a week in advance. Call it what you will, or call it intuition, but we then got together with Moustache's Alex and Ellis to host Hong Kong's only Election night celebration at Salon No. 10.
Shelly in front of the American Flag.
I was beyond ecstatic at this point.
Ellis and Alex Hard at work over what turned out to be, HK's best Mac & Cheese.
The dress code was Americana and the entrance fee was "Pot Luck Americana" of which all the guests; Artists, Creatives, Gays, and Democrats Abroad Hong Kong… brought.
American Flag Cupcakes from Katrina.
The girls from KinderU Suzuki Academy, Monica, Allison, and Proprietor  Jennifer and all their American dessert goodies.
Which included this magnificent beauty…. what ever it was.
Shelly made Peanut Butter and Jelly Sandwiches as well as Cheesy Sandwhiches fried on a frying pan. Delish.
In attendance were Ralph Lauren's Gierdre as a Disneyfied tourist.
Michael clad in BYOB.
Danielle of WHITESPACE with Paul from Democrats Abroad.
Bernadette, with her Beef Chili. (Im gutted I turned vegetarian a week before this.)
Moses and his friend who was there to celebrate both Voter-Approved legalization of Gay Marriage and Marjiuana in a few key states.
With Colorado Cookies…. hmmm what are they?
Also celebrating, Katrina, Nightlife Guru Johannes Pong, and Time Out HK's Arthur Tam.
Stars and Stripes at the hip.
At the bar… Billy boy.
Artist, Adrian Wong in my favorite herringbone American Apparel pullover.
Mac brings home the pie… appropriately from the American Club.
ChristingC, Dan, and Taiwanese popstar Katie of ROOMIE stopped by as well.
Lingzi in glorious gold.
Jason with 15squarestreet's Louise who brought a whole package of OBAMABAUMS sold at 15squarestreet and online.
Thanks David and 15squarestreet for these OBAMABAUM, Obama Air Freshners! The guests loved them.
We ended the night re-watching the speech…
The decor by General Store at Salon No.10 was amazing. It felt like Election night in the 60s.
After the speech it was time to turn down the lights to watch some William Belli doing a Wilson Phillips drag impression about Chick-fil-A. Why? Because we CAN.
Thank you Salon No.10 Gang!
SHOP General Store / PARTY Salon No.10 / SMELL FRESH OBAMABAUM
JJ.
Wonderboys, bespoke fashion gurus of Moustache, Alex Daye and Ellis Kreuger (in collaboration with Italian Fashion House, STIIBU), will be taking their charms beyond the clothing shop after hours and on to their new venture, hosting late nights from Tuesday to Fridays at Salon No. 10, a fabulously cool new bar tucked in Central with that "David Lynch-esque" allure.
Yes. This is ET on the Mural.
The interiors are quirky, classic, stuffed to the brim with eclectic furniture, and very sci-fi, a perfect backdrop which suited the gents with their more private invite-only Bearded Lady monthly cabaret nights. (Bearded Lady refers to well… a Bearded Man dressed in a dress singing songs live. Oh Yes.)
20,000 Leagues… and counting…
"Expect great music from us and our musically inclined friends," says Daye, "With the occasional live performance, a splash of magic, an esoteric cocktail menu, and plenty of glamorous surprises." And no, it will not be Bearded Lady every night, but you may get lucky. "Don't be surprised when the floor gets cleared for some late night dancing!" They say. And yes, pole dancing is not out of the question. 
A well stocked kitchen with ingredients, condiments, items, goods, and spirits is available for private parties and dinners from Saturday through Monday night.
Impressive.
The last time I was here… guess who I saw? (via @thewanderlister Instagram)
Creative City's Louise Wong! You too can be Queen of The Night. If The Bearded Lady doesn't get there first. 
Alex and Ellis Portrait by Carmen Chan, of HOW I MET YOUR STYLE for theWanderlister+.
PARTY Salon No. 10 with Moustache & STIIBU, 10 Arbuthnot Road, Hong Kong, Tue-Fri 7pm-2am  / HOST Salon No. 10 Private Evening, Email / SHOP Moustache
JJ.
Summer is technically over in Hong Kong, but you wouldn't know it with the heat outside. That said I think now is about the right time to do a bit of a Fashion Summer 2012 wrap up to summarize all the must-have goodies that have popped up within the last two months for Menswear from Hong Kong's independent designers and boutiques.
+ ANTHONY HILL / HILL Pop-Up @ KAPOK . June 2012
We celebrated a pop up earlier this Summer at Kapok on Sun Street with designer Anthony Hill for his inaugural 17 piece capsule collection… and then some.
Anthony, a graduate of the prestigious Central St. Martin's in London, launched the collection in the Fall of 2012 to great interest locally and in the region. He is currently enjoying a steady growth in clientele, including myself, who believe in his no-nonsense approach to casual menswear via an old-world tailoring techniques.
The collection of relaxed Cotton, Linen, and Seersucker Blazers, Trousers, and Short Pants, are Asia "Heat" Ready. I wore the jacket above on the right at ART HK12 this year, and I also wear the jacket above left while at work or play. There's a difference in the fit. You should seek Anthony and give them a try yourself.
Anthony with Baptiste.
Me in my HILL Menswear Jacket.
Purchase HILL Online at http://www.hill.com.hk
+ MOUSTACHE Goes Japanese . July 2012
As reported in Alex Daye's (co-proprietor of Moustache) blog, On Hollywood Road, Moustache has branched out beyond Hong Kong's NOHO District to Tokyo, where they have launched a satellite salon at Midori.so for a limited time.
All items from their ready to wear, travel collection with leather house STIIBU, and designed tailor wear were available in Tokyo. Illustrations by acclaimed Sydney artist, James Dignan, lined the walls.
The pop up was met with tremendous interest and success, which ended with one of  Alex and Ellis Kreuger's The Bearded Lady parties.
For more information on the pop up and more photos, check out On Hollywood Road Blog at the link.
We met up with the Moustache gents over dinner last week where finally I received my much awaited jeans from Kurashiki Betty Smith in Japan.
I don't know if you remember, but last year we reported being fitted for a pair of "Tailored" Jeans at Moustache… not knowing exactly how Tailored Jeans would actually wear on a body. The verdict? I love them. For 2K HKD, you can get jeans to fit you exactly how tailored trousers fit. Some people spend thousands of dollars on tight stiff jeans that hardly fit at all… there are jeans for you. And you can get them at Moustache.
As you can see, I picked out everything, from the buttons, to the stitch color, the stitching style, even having my initials "JJ" sewn on the front hip. As well as the back pocket style and leg cuff… you choose it all.
Moustache / 31 Aberdeen Street, Sheung Wan, Hong Kong / +852 2541 1955 / MOUSTACHE ONLINE
+ 15squarestreet & VOID . Summer 2012
The summer is a busy time for Swedes, David Ericsson and Alexis Holmes, residing at their shop on 15 Square Street in Sheung Wan. To start, David has released a new line of watches for VOID, which is a departure from his metallic square styles to a more classic round face look with VO3A and VO3B.
Like the previous VOID styles, these watches are defined by their Stainless Steel casings, leather straps, and a simple yet elegant typeface unique to the VOID Brand.
Additionally, while not working on the latest line of gram shoes, Alexis has designed a first briefcase for the 15squarestreet line of leather goods, stating that "this briefcase is the one and only briefcase you will ever need." It looks seductively like that may be the "case". The style comes in three colors.
Here's a sneak preview of a new style yet to arrive.
15 Square Street, Sheung Wan, Hong Kong / +852 2362 1086 / VOID WATCH on FACEBOOK / 15squarestreeet on FACEBOOK
+ P.A.P (Products and Philosophy) @ kouCH . Summer 2012
The Swedish leather brand, P.A.P (Products and Philosophy), was founded by Ulf Pyk, is designed to counter the cold impersonal feeling of our modern technologies and gadgets. This past season, SOHO brand kouCH on Tai Ping Shan, recently inaugurated a line of Men's envelope bags which can store everything from iPads to personal items from P.A.P.
The bags come in a variety of colors, and makes a nice casual addition to your look if you do not want to carry a heavy bag or briefcase.
kouCH by KONZEPP ONLINE / 12 Tai Ping Shan Street, Hong Kong / +852 23762871
Gents, the next time I see you on the street, you better look great! There's no excuse.

JJ.