Above, Ping Pong 129. Below, Fu Lu Shou
Chinatown-style 'Chinoiserie' is chic again thanks to two new nightlife destinations in Hong Kong, Ping Pong 129 Gintoneria and Fu Lu Shou. The first venue, a Spanish-based gin bar, actually opened softly this past March… the same week of my birthday, and is the brainchild of a dear friend of mine, co-owner and bar manager, Juan Martinez Gregorio, originally from Spain.
Juan has been living in Hong Kong almost as long as me, and worked in corporate marketing for fashion brands like Puma, before letting it all go to follow his dreams, which is to eventually start an intimate F&B venture, hence Ping Pong 129 in Sai Ying Pun, his latest passion project. Meanwhile, Sydney transfer, Ping Lam and her husband, moved to Hong Kong less than two years ago, and immediately opened up dream lifestyle businesses with the hugely successful The Nail Library on Po Hing Fong, and now with Hollywood Road's Fu Lu Shou, a new rooftop lounge and restaurant serving up American and English Style Chinese Food just the way a few of us who grew up with it… love it.
————————
+ "History, Gin, and A Bit of Art"
At Ping Pong 129, Juan serves up smooth and refreshing gin-based cocktails, 40 of them, each with their own particular brand of gin from around the world, plus 10-12 more gins from distilleries in Spain. Each Gin and Tonic is garnished with a variety of herbs, like rosemary, basil, and thyme, or lemon and orange peels, and served with their own particular kind of tonic water to really bring out the best in the Gin's unique flavour. There's the Indi tonic from Seville and a Wilkinson tonic from Japan. 
However, the most appealing thing about Ping Pong 129, is that it is housed in a beautiful double-height basement, unassuming within its own neighborhood. One can drink a refreshing gin cocktail while sitting in a tastefully, spacious bar that once served as a local Ping Pong gym. The whole effect is laid-back, relaxing, and very pleasant.
Juan's silent partner, an interior designer and art collector, displays his own collection of local Hong Kong art elegantly throughout the space's "as-found" walls in a very planned and methodical way. The art's positioning in the bar's interiors is pretty cheeky. Iconic works by Hong Kong darling, Nadim Abbas, a series of Chinese Windows with black mirror, are placed above a heavily tiled wall on the same level as actual Chinese windows within the found site. 
Other artists' works, like Tsang Tsou Choi's (King of Kowloon) graffiti based prints blend seamlessly with the rough finish of the existing wall.
The furniture is retro, with some of the sofas and loveseats clad in a patterned print, reminiscent of the decades depicted in Wong Kar Wai's film, In The Mood For Love. Even the simple red door on 2nd Street, is the original door to the Ping Pong Gym. Juan and company just added a bit of red neon this door to highlight that the bar is opened for business. Ping Pong 129 is a great example of a business moving into an untapped neighborhood's old building, and offering something new to lifestyle, while simultaneously paying tribute to a site's existing space.
DRINK Ping Pong 129 Gintoneria . 129 Second St., Nam Cheong Hse, Sai Ying Pun, Hong Kong . T: +852-91581584
+ "It Tastes Exactly Like Chinatown, But Better"
Ping Lam's Bali-esque outdoor lounge space at Fu Lu Shou is clad with a giant size graffiti print of the characters; Fu, Lu, & Shou, a Ming Dynasty concept of deities representing, "Happiness", "Prosperity" and "Longevity". Ping, who identifies completely as an Australian with Hong Kong-based roots, went for a niche market in the city, by offering Western style "Chinatown" favorites for those of us who've grown up fed by Chinese Food in the West. Of course Western based Chinese food is completely a unique concoction, loosely rooted in the East, but is completely different than what's on offer in Hong Kong.
Ping is quite brave for serving dishes like, a "Big Arse Dim Sum" (a giant "siu mai"), English Style Prawn Crackers, a Sweet and Sour Pork (which hit the right spot), Kung Pao Chicken (the best non-sichuan version of this dish i've tasted), Beef in Black Bean Sauce, and other delicious surprises like the Fried Banana. My date and I knocked down about 4 servings of Old Fashioned each. (A little secret about Ping and her husband, they're both crazy about Scotch Whiskey, so while scotch drinking is not overtly "Chinatown", i'm glad their love for Whiskey is not wasted here.)
Things I want to point out is Ping's taste in decor and interior design. Fu Lu Shou, definitely gets a lot of its design details correctly, the G.O.D. Mahjong Pillows on the lounge areas for instance, the hanging bird cage chairs, the modern rattan furnitures, capped off with candles on a heritage low-armoire… even the bar's tabletop is lined with mahjong pieces. I especially like the metallic screen stenciled on the main-dining feature wall inside the restaurant with the words, "Eat, Drink, and Be Prosperous". The rice bowls are authentic "chinatown" style, imported from Paris' own Chinatowns (hard to find in Hong Kong now), and chopsticks are available grouped together on a tin container in the middle. 
The food is a better version of the American Chinese Food you grew up with, because there's no fake powder-just-add-water stuff here, and no MSG. All ingredients are fresh and sauces made from scratch. The mixologist behind the bar comes to Fu Lu Shou from the Upper House which explains the smooth blends of his drinks. Give it all a try. It's like being "back home", but even better because you're not eating in a mall and you feel very good about it from the beginning right to the very satisfying end!
EAT Fu Lu Shou . 7F, 31 Hollywood Road, Central, Hong Kong . T: +852 23368812
JJ.
This evening, friends, supporters, and media, were invited to Duddell's 4th Floor to preview Chinese artist, Ai WeiWei's first curated exhibition in Hong Kong titled, Framed. What is in fact being framed, is literally the work of 13 of Hong Kong's finest art practitioners, hand selected by Ai WeiWei himself; Nadim Abbas, Kitty Chou, Ho Sin Tung, Frog King, Kum Chi-Keung, Kwan Sheung Chi, Michael Lau, Kingsley Ng, MAP Office, Tozer Pak Sheung Chuen, Angela Su, Tsang Kin Wah, and Stanley Wong anothermountainman. 
Before the opening party, a private gathering was hosted by Duddell's founder, Alan Lo and M+'s Executive Director, Lars Nittve, for an intimate panel discussion with some of the artists in the group show, plus a special welcome video of WeiWei himself introducing the exhibition.
The 45 minute long discussion was focused primarily on the idea of "Framing" and being "Framed". Some of the artists, like Tozer Pak Sheung Chuen, yearned to work outside the frame conceptually and physically imposed by WeiWei (a wooden frame uniform about 65 x 65 cm, square). Other artists welcomed the possibility of the frame's unifying factor, like Kitty Chou's work. MAP Office took the idea of the Frame as an opportunity to focus on the curator, WeiWei, stating that the artists are not the focus of the show, but WeiWei himself because essentially the works are a reaction to the curator's theme. MAP Office's response reflects on the different facets of Ai WeiWei, a man, an island, trapped "within his own kingdom, and defined by his own territory in China". Ho Sin Tung's portrait of Ai WeiWei, titled Alien 2013 (seen at the top of the post),  framed a portrait of the curator within the imposed timber frame as his response.
Frog King's Frog Fun 2013 piece which hangs proudly on the feature stair's main landing, is all "balls-out", literally, and proposes play in reference to his 20-plus year relationship with Ai WeiWei. 
Work by Tsang Kin Wah, MomFDadFDaughterFTeacherFJesusF MaryFBillFMonicaFPoliticianFPastorFKidFMomFTeen… 2007.
While it is true that Duddell's is not your typical gallery exhibition space, it is a bar/restaurant/members-club, with atraditional spaces for exhibiting works of art. It is in this context of which Ai WeiWei was intrigued, and uses the idea of the frame as a way to bring focus to Duddell's position, not only its contribution to Hong Kong's maturing cultural landscape, but also in the way this newly minted venue can bridge Hong Kong artist to a more global contemporary audience.
In the foreword for the exhibition's book, Ai WeiWei states: 
When these artists have chosen to work with me at their own will, changes have already occurred, and change is what culture has longed for and worked towards… With the political conditions and social developments today (categorizing cultural activity by regions) are no longer applicable in the age of digital communication and globalization. A good exhibition or a good artist may come from any social background, or we can say that backgrounds are no longer relevant. This is a remarkable feat; I wish that all artists residing in Hong Kong will be blessed by this era.
In the paragraph before, Ai Weiwei stresses; that "Framed" as a theme hints at the "absurdity of our conditions." And that continually expressing Hong Kong's history, and links to its colonial past whether politics or art or both, is an "inevitable fable" and maybe a complete "rejection" of any "adaptation" that is taking place right now today. 
Work by Nadim Abbas, The Trial of Lady Chatterley 2013.
Work by Michael Lau, Chrazymichael 2010.
Work by Kum Chi-Keung, Hand 2006.
Duddell's seemingly takes pride in being a truly Hong Kong product, from the perspective of Hong Kong as a city of the world. Members of Duddell's may identify with the idea that being a true Hong Konger also means being a global citizen, and that they're one and the same. Whether that's a position Hong Kong's artists are ready to take on board after this show, depends on them. It's interesting to note that it takes a curator of Ai Weiwei's stature to have to coax such an idea of "globalness" to Hong Kong's own cloistered art community… and he's doing all this from the confines of his compound thousands of miles away… as an alien and outsider looking in.
VISIT Framed. Ai Weiwei and Hong Kong Artists . 5 NOV 2013 - 15 FEB 2013 . Duddell's, Level 3, Shanghai Tang Mansion, 1 Duddell Street, Central, Hong Kong . T: +852-25259191
JJ.
It's that time of year again. Art Basel Hong Kong (ABHK) arrives for the first time in our great city with tons of buzz. For those who are new to all this, all you need to know that this art fair in Hong Kong is the 3rd largest art fair in the world, third only to Art Basel in Basel and Art Basel in Miami. Before the Art Basel brand took over this year, the fair was dubbed ART HK (see all my ART HK posts here). The fair grew so successful since its inception in 2007 that ART BASEL officially became the major stakeholder of the fair in 2011.
This year there wil be 245 galleries from the around the world with over 50 percent coming from Asia and Asia-Pacific.  Of the 245, 48 galleries will mark their first appearance at a fair in Hong Kong. The show will be presented in four sectors: "Galleries" for general work, "Insights" for Asia based works made for the HK Show, "Discoveries" for works by emerging contemporary artists globally, and "Encounters" for site specific works exhibited beyond the booth around the floor and curated by Yuko Hasegawa, chief curator at the Museum of Contemporary Art Tokyo.
Before we get further into the fair, so much is happening around the city with "OFF-Basel" (Official and Unofficial) Activities in the build up to opening night this Wednesday for VIP Members and Thursday for the General Public.
——————————-
Here is our TOP 5 'OFF-Basel' Guide to (Official and Unofficial) Events and Exhibitions Outside Art Basel Hong Kong:
+ 'PAPER RAIN' A Public Parade by Arto Lindsay
This multi-media parade built around the idea of cinema, unspools along the Victoria Harbourfront and on the Star Ferry. Contributions from Nadim Abbas, Haegue Yang, Angela Su, João Vasco Paiva, Korakrit Arunanodchai, Alice Ma, Enoch Cheng, Otomo Yoshihide, Cedric Maridet, Kung Chi Shing and Shane Aspegren, as well as more special guests to be announced.
Art Basel Hong Kong is eager to invite the public to take part and participate in this public event commemorating the first day of Art Basel in Hong  Kong. The parade begins with a choir performance at the HKCEC Expo Drive Entrance. Then officially commences from Central Pier No. 10 (ferry will take public from Wanchai to Central). Parade will take artists and public to the Victoria Harbourfront and will end with an electro-acoustic performance by Otomo Yoshihide.
23 MAY 2013, Thur 16:30 - 19:00 / Public Parade Begins at HKCEC Expo Drive Entrance and Ends at the Viewing Platforms at the Victoria Harbourfront / Free and Open To The Public / Weblink
——————————-
+ The Saamlung Three: Nadim Abbas @ CL3, Joao Vasco Pavia @ Goethe-Institute, Adrian Wong x Absolut Art Bureau @ Fringe Club
The highly celebrated Saamlung may have ceased operations as a commercial gallery in January 2013, but its space-less expansive projects and works are going the non-commercial route with new shows for the week of Art Basel Hong Kong curated by founder, Robin Peckham. 
Expect new works by its core group of artists, Nadim Abbas, Joao Vasco Paiva, and Adrian Wong (under the Absolut Art Bureau curation)…in three spaces. Abbas' animated GIFs and molecular structures will be exhibited in an architect's studios at CL3. One floor below, Paiva continues his formal studies at the Goethe-Institut spaces, and supported by Edouard Malingue Gallery. Wong will have a very interesting "art bar" installation at the Fringe Club with animatronic jazz bands, geriatric lounge singers, Asian porn soundtracks, and surly waiters from a soy sauce steak joint. 
Nadim Abbas at CL3 Architects 20-25 MAY 2013, 15F Hong Kong Arts Centre 2 Harbour Road Wanchai / Joao Vaco Paiva at Goethe-Institut Hong Kong 20 MAY - 8 JUN 2013, 14F Hong Kong Arts Centre 2 Harbour Road Wanchai / Adrian Wong Wun Dun Art Bar with Absolut Art Bureau 22-25 MAY 2013, BF Fringe Club 2 Lower Albert Road Central / Free and Open to The Public / Weblink
——————————-
+ MOBILES by Xavier Veilhan 
Word on the street is that Xavier Veilhan may erect site specific MOBILES at Galerie Perrotin's 50 Connaught Road  home. This week expect a group of recent and never-before scene mobiles of varying shapes and dimensions. Veilhan is known for his site-specific interventions in cities, parks, and living environments (most recently iconic Lautner homes in Los Angeles.) 
Veilhan, as a multidisciplinary artist, is "possessed by a highly personal artistic universe inhabited by a heterodox range of characters, objects and animals. Through these devices, the playful component emerges as a fundamental element in evoking a reality populated with symbols, metaphors and other semantic ambiguities." These timeless studies a transformed into iconic objects that aim to communicate via a "POP" language.
Xavier Veilhan's Mobiles / 21 MAY - 6 JUL 2013, Galerie Perrotin 50 Connaught Road Central HK / Free and Open To The Public / Weblink
——————————-
+ The Gift Shop by TANGRAM
For the second year in a row, Tangram will make Hong Kong's best independent art, design, and fashion available for all Art Basel guests to take a little something back from Hong Kong with them as gifts for themselves or their loved ones in the world. Yes, it's the long awaited annual, The Gift Shop, a 2 day pop-up concept shop to be located in Tangram's studios in Chai Wan Mei (the art and design spaces within Chai Wan's industrial district.) 
Tangram's newest collections will be on sale, but so will the rest of these amazing independent brands:
Stars & Tart (silk scarves) / Ferse Verse (paper products) / Hammer & Needle ( Leather Goods for Men) / Harlex (leather goods that can be personalized) / Gemma Hayden Blest (pressed plant collages) / 15SquareStreet (Men's accessories) / TheYesterdaySkin (vintage and repurposed womenswear collection) / Or-Play (thoughtful children's toys) / La Petite Mort Preserves and Jams (by Ashton Winkler, ex-Heirloom) / Teahka / MatterMatters (women's accessories) / Tangram Loves Jaycow (bespoke headpieces with Jaycow Milliner) / Driftwood x Grafter by Michael Leung / Signed Prints By HK Illustrators Kitty Wong, Emilie Sarnel, Emilie Eldridge 
Although Tangram's founder Paola Sinisterra is perfectly happy with the "Off-Basel" annual shop to stay in Chai Wan, something tells me that this initiative should be closer to the fair next year because it is a treat for guests from out of town to go to a one-stop-shop for all the "CURATED" independent and design goods from our city. And I say curated because that HKTDC Design Store at the Convention Center and Hong Kong Airport just DOESNT Cut it. NO Offense to Anyone.
The Gift Shop / 24 - 25 MAY 2013, Tangram Studio, Unit 1701 Chai Wan Industrial City Phase 2 70 Wing Tai Road Chai Wan / Free and Open To The Public / Facebook Page and Instructions for Transportation
——————————-
+ Wong Chuk Hang Art Night
With the Chai Wan Mei galleries and design space unveiling open studio programs for Friday and Saturday, I'd like to highlight another new Art District on Hong Kong Island… the Wong Chuk Hang Art District composed of a group of gallery spaces with include Spring Workshop, Blindspot (annex), Rossi & Rossi, Pekin Fine Arts, Gallery EXIT, and Alisan Fine Arts.
This Thursday night will be their "Art Night" with exhibits by Qui Zhijie, Fang Lu, David Adamo, Christopher Orr, Yang Xinguang, and photographs by Ai Wei Wei, Gu Zheng, Han Lei, Zhao Liang, Qiu Zhijie, and RongRong to name a few. Should be fun. Plus the SPRING space is amazing. (See previous post.)
Wong Chuk Hang Art Night / 23 MAY 2013 Thur 17:00-23:00, 3F Remex Centre 42 Wong Chuk Hang Road (entrance Heung Yip Road) Aberdeen / Free and Open To The Public / Shuttle Bus Available at Art Basel Hong Kong Expo Drive Entrance Starting 18:00 / Weblink
I will see you at all these things… well me or my clones.
JJ.
It's Fall at the end of the year, and you know what that means… Art Auctions. Yes, we attended the Annual Para/Site Art Auction this year located at Lane Crawford's very cool One Island South company digs and was hosted by Board of Directors, William Lim of CL3, Yana Peel, Executive Director/Curator, Cosmin Costinas, with live auctioneer, Jehan Chu of Chaiwanese. 
Cosmin and Jehan below. 
It was really interesting to attend this particular auction, especially because i've been going to Para/Site auctions ran by Jehan for so many years now. I still remember when the auctions were small and held at the KEE Club back in the day. And now it's a full dinner affair with friends and supporters. Very neat to see how far Para/Site Art Space and its programs have evolved over the years.
Ignacio checks out works on display for Silent Auction.
Some of my favorite pieces include this abstracted architectural topography by Joao Vasco Paiva, titled High Tide (2012) which sold at live auction for 42K HKD. The work was graciously donated by the artist and Saamlung Gallery.
This metallic skateboard by Olafur Eliasson, Your Mercury Ocean (2009), was donated by Vitamin Creative Space, and sold for 100K HKD.
I really liked Lot 62, a selection of prints by Sunjung Kim, Anton Vidokle, and Nikolaus Hirsch.
This one I liked, a DVD by Ming Wong, called Honeymoon In The Third Space (1999).
A good seller, Heman Chong's, muted geometric composition from Never Let Me Go (2011), caught my eye. This painting on canvas sold well at 50K, and is a donation from Vitamin Creative Space.
Are you cool on your island? I absolutely loved this work by MAP Office, titled Honeymoon Island (2011), which I hope found a great home via silent auction.
This print, Cheng Ran's Still of an Unknown Film (2008), sold at 60+K HKD, and a donation by the artist.
And there was no way I can do a post about Hong Kong art, without a work by my favorite artist, Nadim Abbas. This piece, Chernobyl_Core.gif (2012), is a print donated by Abbas and Saamlung Gallery.
The work of emerging artist, Trevor Yeung drew plenty of fans. Here G.O.D.'s Benjamin Lau and Alan Lau admire Yeung's work, Sleepy bed (Sao Paulo Hostel 1) (2012). Yeung photographs subjects, usually male, all around the world, and turns them into multi-layered compositions which involve the photographic image as well as an overlay of illustration.
Next to the work, Lot 30, is a piece by Antony Gormley. Body XI (2011), was the biggest seller of the night and sold at 160K HKD by an absentee bidder. The work was donated by the artist, and Vitamin Creative Space.
In attendance was artist, Adrian Wong, and Xue Tan. Adrian was actually working on the composition for his Fall 2012 Saamlung show with his rabbit. Dont Ask.
We also spotted Alex Seno and Lane Crawford's Eliot Sandiford. Thanks Alex for the invite!
Great to finally meet Claudia Albertini of Platform China.
The room was full of super couples as well. There's no art shindig without the following… Tangram's Igancio and Paola who will soon be unveilinga new collection in December. Here they are channeling the work of Chow Chun Fai, aptly titled Frida Kahlo and Diego Rivera (2011), which sold at live auction for 75K HKD. Perfect.
Supercouple #2, FIOL Prosecco addict Pietro and Whitney of the Gagosian Hong Kong. 
Supercouple #3, Tim and Marc, here standing next to Yuk King Tan's The Mandate of Heaven (2011). Love.
Supercouple #4, cool peeps Michelle and her husband, Varun. Great to see them here.
Twitter Supercouple Bonus, my gal, artist Yuk King in Tangram. Hello Yuk!
The tables at the canteen.
Whitney's favorite works.
Pals on my table, Benjamin and Alan. Nice to meet you both!
Para/Site IS Hong Kong's leading contemporary art space, the oldest, and most active. They exhibit, they publicize, they create discourse, and you wouldn't think that based on their tiny space in Sheung Wan, that they are paving the way for many emerging artists. The point is, they're moving spaces and adding curators, and they're thinking big. Check out the works that were at auction here.
That said if you missed out on the Para/Site auction, but would still love to purchase work as well as contribute to a good cause, the Asia Art Archive Annual Fundraiser site is now up, and you can actually bid on your favorite work online. Yes. Contemporary Art at your fingertips. Many of whom had works that sold well at the Para/Site Auction. Good luck!
ART Para/Site
JJ.
In just a few days the fifth edition of the Hong Kong Art Fair, ART HK12, will be landing upon us at the Hong Kong Convention Center located in Wanchai's picturesque and glorious Victoria Harbour. This year, as i've learned from my interview with Fair Director, Magnus Renfrew, there will be over 260 Galleries around the world to exhibit their best collection of new and historic works to collectors based within the Asia-Pacific.
That said, the shear number of works within the Convention Center alone will most likely take up all your four days starting Thursday, but on top of that, there are the talks, the satellite exhibitions, events, and if you're not from around these parts, I'm sure you will also attempt to fit in the city's sights, tastes, and of course the shops… and when I say shops… I mean The Gift Shop at Chai Wan Mei Hosted by Tangram.
This year as a Proud Media Supporter to ART HK12, we have put together the first official theWanderlister+ x ART HK12 Fair Map to break down for you our own choice Top 10 Galleries/Artists exhibiting… ie. a list of the galleries that you definitely cannot miss; a handy guide of what I would do and see if I only had about an hour to go check out the whole Fair (which of course I don't have only an hour… I will be there for all 4 Days + the Vernissage!) Link to the Downloadable .PDF A3-Size Art Map is at the bottom of this post. I'd like to thank friends Natasha Kaye Whiffin and Xue Tan for helping me select a few of the galleries.
Please Note: This our own personal "rule-of-thumb" guide, and by no means reflect the view of Hong Kong Art Fairs / ART HK12. Please DO however see all the works and galleries on exhibit if you have the time to do so. It's only once a year, so MAKE TIME! This article MAY NOT represent the actual final artists and works represented by each gallery at ART HK12.
+ TheWanderlister+ Asia x ART HK12 Fair Map's Top 10 Galleries Guide

1_ ART FUTURES: SAAMLUNG (HK) Nadim Abbas + Jon Rafman . Booth AF24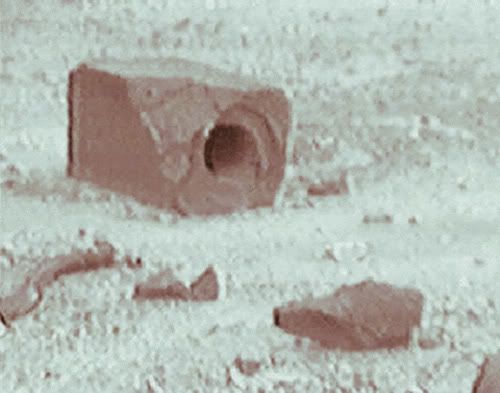 Saamlung announces its inaugural participation in the Hong Kong International Art Fair. Exhibiting in Art Futures, the section of the fair focusing on young galleries and emerging art, the gallery will present a selection of related projects from artists Nadim Abbas and Jon Rafman. Both artists are concerned with the notion of machine vision and the interplay between the image and the physical object, and will exhibit a series of interrelated installations, sculptures, and prints created specifically for the frenetic and consumerist context of a global art fair in the Asian metropolis. (Text by SAAMLUNG)
2_ OSAGE (HK) Roberto Chabet + Louie Cordero . Booth 3A10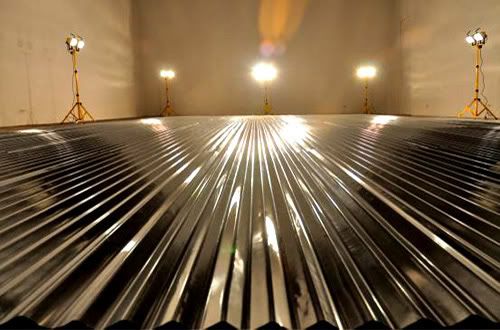 Osage Sigma Asia 1 in ART HK12 will showcase the work of 14 artists from Hong Kong, the Philippines, Singapore, China, Myanmar, Thailand, and Indonesia, that show a particular curiosity towards the dark hidden facets in everyday contemporary life. An extension of the show, Osage Sigma Asia 2, will be exhibition concurrently at thier Kwun Tong Gallery in Kowloon. (Text by OSAGE)
3_ David Zwirner (NYC) Yan Pei Ming . Booth 3A07
Yan Pei Ming's current paintings on exhibit at David Zwirner until June, relate to events in the recent and distant past which extend beyond the depiction of a singular subject to reference broad historical issues and, in the process, the gap that exists between the events and their visualization. Often taking a combination of mass media imagery and his own recollections of a motif as his starting point, Ming thus broadens a traditional understanding of the medium of painting: he refers to his large-scale canvases as "collages" of photographs and memories, while medium-specificity is further cast into question by the fluidity of the artist's painterly technique, which at times resembles watercolor. While the historical significance of Ming's chosen subjects is readily apparent, his works resist the traditional heroic connotations of history paintings. The artist's aforementioned reliance on often blurry mass media source material and personal memory combine to present a sense of elusiveness that is underscored by exaggerated brushwork. Rather than documenting separate events, the paintings suggest an ongoing history in flux. (Text by David Zwirner)
4_ Lisson Gallery (London) Jason Martin + Ai WeiWei . Booth 1AS04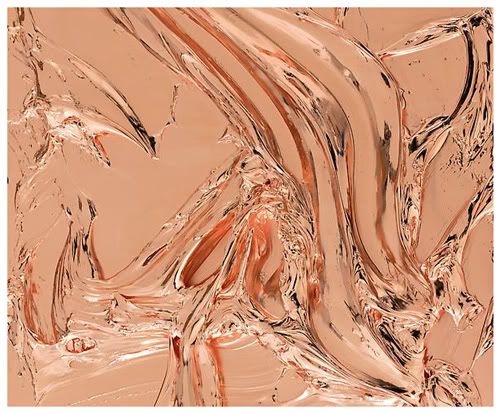 UK Based Jason Martin makes paintings about paint - its materiality, sculptural presence and transformative, alchemical nature. The energy of Martin's process is palpable in a new series of rich, dark, monochromatic oil on aluminium works. Pushing the boundaries of painting is at the core of Martin's creative process. These continuing investigations are evinced in a series of vividly intense, jewel-like pure pigment paintings. Taking a basic sculptor's medium as his starting point, Martin has molded, scraped, and gouged the material to create a dense, turbulent, worked surface.
The exhibition will most likely also include ceramic work made by Chinese artist, Ai Weiwei. Ai Weiwei's ceramics were produced in 2006 during an intensive working residency in Jingdezhen, the heartland of Chinese ceramic production. The traditional techniques passed on to Ai Weiwei by local craftsmen sparked a radical new direction for the artist and were the genesis of his Sunflowers Seeds installation at Tate Modern. The historical and cultural significance of the materials and techniques Ai Weiwei uses are an essential element of almost all his sculptures. Much of his work with ceramics has involved ready- mades: adapting, painting and destroying valuable ancient urns and vases. In contrast the exhibition at Lisson focuses on sculptures he has created by hand from scratch.
Both Artists are currently exhibiting at Lisson Gallery London and Milan respectively. (Text by LISSON GALLERY)
5_ ShangART (China) Yu Youhan . Booth 3A09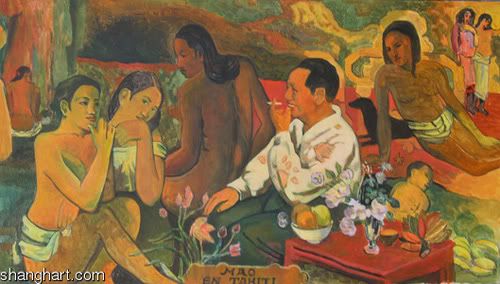 YU Youhan is one of the main artists of Political Pop who emerged in the avant-garde movement in the 1990's, fusing Chinese iconography and Western artistic expression. His work has had a major impact on the cultural scene, and influenced and inspired a generation of younger artists. YU Youhan's earlier work is directly influenced by his experiences during the Cultural Revolution, with prominent imagery of political propaganda and socialist realism. He earned fame with his highly acclaimed Mao portrait series. He decorates the iconic images with flowers that blend into the foreground and background. It is not only a decorative gesture, but also an attempt to humanize the late leader. (Text by ShangART)
6_ Greene Naftali Gallery (NYC) Paul Chan . Booth 3A14
Latest Works by Hong Kong born, NYC-based artist; Paul Chan. Expect some works from his 2009 show at Greene Naftali, titled Sade for SADE's Sake. (More information at Greene Naftali Gallery.)
7_ Silverlens Gallery (Manila) Patricia Perez Eustaquio . Booth 1A01
Patricia Eustaquio works with the idea of memory and nostalgia through painting and sculpture. Eustaquio uses diverse materials such as leather, crochet, ceramic and resin, to convey broken narratives within her varied installations. She has lately been toying with crossovers in design, craft and art, appropriating Dutch classical paintings onto elaborately shaped canvasses, and using crocheted lace for large sculpture. (Text by Pulse Art / Silverlens Gallery ONLINE)
8_ ART HK Projects; 10 New Site Specific Installation Works + Cedric Maridet's Sound Art
Watch out for 10 new site specific installations made just for the Fair by 10 artists for ART HK12 Projects, curated by ART HK themselves. List of Artists, currently not released so it will be a surprise. Each work will get 100sq.m of Exhibition Space with 10 spaces total throughout Hall 1 and Hall 3 of Fair Grounds. That's a total of 1000 sq.m. of leasable space donated by ART HK to emergent artists/works. In return each patron gallery will donate transportation and installation of each art work themselves. This is an added bonus to fair goers who are looking for an extra element of surprise/educational component to their visit. Last year the ART HK Projects works by Liu Wei and Nadim Abbas were the most memorable elements in the whole fair.

In addition an Audio Sound Installation by sound artist, Cedric Maridet, will be provided to Fair-goers.
Cedric Maridet's le son de l'art (or the sound of art) is the result of wanderings in places for art. It demands first an act of refusal by visitors putting on headphones that block out the sounds of the Fair in situ. But this first act is but a preparation for the next entry: into places for art, sounding out within and without the confines of art. The sound of art series reveals the interest in the process of transformation of the work of art by the usually resonant architectural context; steps, soundtracks, voices, are collected during the drifts among the artworks. The interest also lies in the particular situation of the gallery and museum as a conditioning element for the behavior of the audience, through particular ways to move, to walk, to talk. (Text by Soundpocket)
9_ Asia One: Blindspot Gallery (HK) Pengyi Jiang . Booth 1X11
Currently Blindspot Gallery is exhibiting Jiang Pengy's Luminant Series. Luminant are images of glowing luminance of modern skyscrapers by night in major mainland cities. Against the darkened cityscape, the skyscrapers stand glowing in intense brightness created by overexposure. Such overexposure instills a feeling of departure from reality into the picture, which seems to urge the viewers to contemplate the city's over-development and the society of spectacle dominated by consumption and mass media. This and photographs from his Unregistered Cities Series will be shown at the fair. (Text by Blindspot Gallery)
10_ Asia One: Yavuz Fine Art (Singapore) Navin Rwanchaikul . Booth 3X09
Born in 1971 in Chiang Mai, Navin Rawanchaikul is an internationally recognised Thai artist of Indian descent who has developed a unique and vast body of works that rely heavily on team spirit and collaboration. Questioning modern systems of artistic production and presentation, Rawanchaikul seeks for ways to put art in touch with the lives of everyday people. Rawanchaikul started to engage in a process of exploring the negotiation between local circumstances and trends of globalisation. The artist is best known for dynamic art practices that involve direct public interventions, social commentary, and an innovative style of integrating community or individual experiences into eccentric fictional tales featuring recurring characters. His oeuvre has grown to encompass a broad array of media including performances, billboards, films, comics, games, merchandises and cocktails, and he has even formed his own party, the Navin Party that aims to bring together fellow Navins from different parts of the world. (Text by Navin Production / Yavuz Fine Art ONLINE)
+ Download theWanderlister+ Asia x ART HK'12 Fair Map for FREE.
theWanderlister+ x ArtHK12_Fair Map Download Link
See you at the Fair!
http://www.hongkongartfair.com

JJ.
Between Christmas and Hong Kong's super chilly Chinese New Year weekend in late-January, the city's local art scene was anything BUT dormant. There are only so many hours during the week and I'm not a full time Wanderlister, but proudly, i've done my share of seeing what art shows I COULD quickly attend within the busy weeks that lead up to the Lunar New Year.
In a previous post i've listed all the important shows that were unveiled in the past month, and it was quite difficult because most of these shows opened on the same night/weekend with friends and peers participating and showing in each of them. I've yet to catch J.J. Ngai's work of pencils at Voxfire, but I did manage to take a sneak peak at an interesting tri-fecta of exhibits from OSAGE Kwun Tong which all launched on the same night as J.J. Ngai's show on the 13th of January. Which reminds me, I also need to see SAAMLUNG's show of King of Kowloon graffiti artist, Tsang Tsou Choi. If you haven't seen it, please go, and let me know what you think of it! And on top of the shows above, fringe exhibits from the FONTANIAN Open House as well as the M+ Bamboo Theatre which also launched within the same week, my thoughts on both in the next post. So basically overall, Art-wise, Hong Kong was BUZZING. Now let's get on to the latest happenings at OSAGE!
+ TROGLODYTE SEE THE LIGHT (Adrian Wong and David Boyce / in collaboration with A.Wong's Affective Portraits Series)
(Photo via OSAGE)

Troglodyte See the Light, a solo exhibition by Adrian Wong (photo, right) in collaboration with David Boyce (photo, left) and Lee Weng Choy, was conceived as a structured means of exploring the boundaries and limitations of language.
Having undergone several prolonged periods of premeditated and situational isolation (via meditation, extended stays in remote areas, and acute bouts of agoraphobia), Adrian Wong became acutely aware of the increasingly fragmented nature of his internal monologue. These breakages from conventional means of communication highlighted the rarely attended-to nature of pre-linguistic thought, the subject of the present investigation.
In classic Adrian Wong fashion, animatronics are involved (anyone remember his Ducks and Dishes at the Louis Vuitton Foundation A Passion for Creation show several years back at the HK Museum of Art?). The piece above titled, Kaspar Hausar, Ramchandara, and Natascha the Dog Girl of Chita, 2011 had three animatronic creatures (turds?) popping up from speakers having a nonsensical human-animal eternal dialogue with each other on loop in one part of the first of two rooms that was his exhibit.
In the second room below, was a bigger version of the creatures speaking the same language as the other three, but was sited moving and shaking violently in the middle of the floor.
On the walls around the creatures is a collection of Affective Portraits depicting Hong Kong's "whose-who" within the creative/arts community. The subjects sit with expressions that are anything but "happy", but their various placement on the walls are unsettling and resemble the kind of "portrait shrines" that tend to line homes, of figures religious or otherwise.
The subjects chosen were carefully picked, and pretty much reflect the local art scenes main movers and shakers. For example, The Berger Family above featuring M+'s Tobias Berger and his wife, artist Yuk King Tan, and the Practitioners from MAP Office Below with their children.
As well as familiar faces, Nadim Abbas (whose show is located in the adjacent room), and Kapok Design Store's Arnault with his partner in the photograph to the most right.
Artist/writer/blogger Xue Tan in the silver frame below.
This same show was actually exhibited last year at ltd Los Angeles, with most of the same major portraits hanging around the same animatronic figures. To me it's still unclear if there is a direct relation between the two seemingly disconnected works, but for sure both are quirky in the way Adrian Wong works usually are, but with an overall sense of unease and unsettlement as to what message he is ACTUALLY trying to push through in this particular show in juxtaposing these portraits with the creatures.
+ NO LONGER HUMAN (Nadim Abbas, Erkka Nissinen, and Magdalen Wong)
(Photo via OSAGE)
Next up Magdalen Wong (photo, left) returns to Hong Kong for a short while to collaborate with artists Nadim Abbas (photo,right) and Erkka Nissinen (photo, on computer screen) for a group exhibition of new works conceived as an open dialogue concerning the conditions of being human and the "multiplicity of known and unknowable trajectories of human development".
In the exhibition space, viewers are confronted with Nadim Abbas' alien landscape, It's Afternoon in Utopia 2012, a terrain populated by familiar structures that look both formal and organic, a scale model for some b-movie sci-fi film, or an anthropological construct of communal settlement from history, who knows. It's new. It's fresh. And quintessentially a true Nadim Abbas piece.
Installation by Magdalene Wong gives us a false sense of escape.
Construct with video Installation, titled Polis, by Erkka Nissinen.
And me, having a toast and drink with Nissinen… via online video chat.
+ HOW TO SET UP A ROOM FOR JOHNNY (Lee Kit)
The only show actually 100% hosted by Osage Kwun Tong is How To Set Up A Room for Johnny by Osage represented artist, Lee Kit (photo, below). (The other shows are collaborative / shared space shows.)
(Photo via OSAGE)

As Lee Kit stated about the piece, "Moving house and looking for a house… always feels like a hotel once you move in, it feels temporary but intimate. Somehow you don't know when you need to move out. But you need to settle down, and construct your life there, because a lot of things are happening outside."
This same exhibit was presented within the Art Statements section of Art Basel in 2011. And to create this piece of a typical apartment (size accurate to the general size for a bachelor in Hong Kong), Lee Kit filled the flat with a living room, toilet, bedroom, and small pantry kitchen. Hanging throughout the flat are various hand painted props of exterior scenery, and generic bath and kitchen items, all pastel, all faded, and a barely there objects that make the whole scene seem fleeting as if the room was undergoing a process of erasure.
The placement of this "set" within the gallery's enormously huge dark space makes the work better appreciated from a distance (ie. photo below) in its totality within the context of its overall scale. Which I think for those who were lounging around within it, on the couch, on the bed, and sitting on the kitchen table, I wouldn't say lost the point completely, but would have just had a slightly different reading of the whole work.
In any rate, I do appreciate the objects and other knick-knacks that went into the creation of the work, but I appreciate these objects more as blots of color within a provocative pastel canvas, details that are only essential to help complete the overall composition (ie. dont spend time focusing on looking only at the dishes, hand lotion, and chairs for example.)
Spotted at the show, artist/photographer Jeremy who was showing at Fontanian this month with Kitty Wong and designer architect, Tong Hao.
Also spotted Elaine Young wearing a piece of her own collection from her brand LAB-yrinth, an interesting clothing line with a very distinct aesthetic and style which I'll cover in future posts on this blog.
Don't miss this show. You have until February 12th.
Osage Gallery Kwun Tong / 5F, Kian Dai Industrial Building, 73-75 Hung To Road, Kwun Tong, Kowloon / Exhibition Dates: 14 Jan - 12 Feb, 2012 / (852) 2793-4817 / Mon-Sun and Public Holidays : 10:00 am - 7:00 pm / OSAGE ONLINE
JJ.
All comments moderated. To get more info on comment moderation for this personal blog project, please visit http://www.wanderlister.com/DISCLAIMER