This photo and tweet was most Re-Tweeted Tweet… around the world… ever.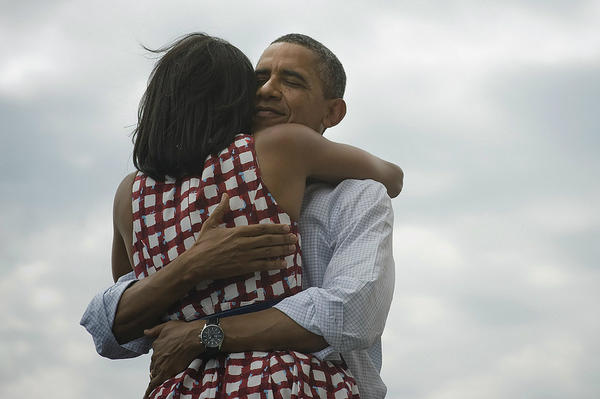 US President Re-elect @BarackObama announces "Four More Years" on Twitter, and as of this post has had over 810,000 RT's (ReTweets) and almost 295K Favorites.
For those who have been following the election, and has had NYTIMES or CNNGo on re-fresh every second, probably perceived the obvious even before President Obama's TWEET, but for some of us… ie. Shelly Hayashi, Proprietor of General Store, HK/China's Best Americana antique store, and Me, we guessed the win about a week in advance. Call it what you will, or call it intuition, but we then got together with Moustache's Alex and Ellis to host Hong Kong's only Election night celebration at Salon No. 10.
Shelly in front of the American Flag.
I was beyond ecstatic at this point.
Ellis and Alex Hard at work over what turned out to be, HK's best Mac & Cheese.
The dress code was Americana and the entrance fee was "Pot Luck Americana" of which all the guests; Artists, Creatives, Gays, and Democrats Abroad Hong Kong… brought.
American Flag Cupcakes from Katrina.
The girls from KinderU Suzuki Academy, Monica, Allison, and Proprietor  Jennifer and all their American dessert goodies.
Which included this magnificent beauty…. what ever it was.
Shelly made Peanut Butter and Jelly Sandwiches as well as Cheesy Sandwhiches fried on a frying pan. Delish.
In attendance were Ralph Lauren's Gierdre as a Disneyfied tourist.
Michael clad in BYOB.
Danielle of WHITESPACE with Paul from Democrats Abroad.
Bernadette, with her Beef Chili. (Im gutted I turned vegetarian a week before this.)
Moses and his friend who was there to celebrate both Voter-Approved legalization of Gay Marriage and Marjiuana in a few key states.
With Colorado Cookies…. hmmm what are they?
Also celebrating, Katrina, Nightlife Guru Johannes Pong, and Time Out HK's Arthur Tam.
Stars and Stripes at the hip.
At the bar… Billy boy.
Artist, Adrian Wong in my favorite herringbone American Apparel pullover.
Mac brings home the pie… appropriately from the American Club.
ChristingC, Dan, and Taiwanese popstar Katie of ROOMIE stopped by as well.
Lingzi in glorious gold.
Jason with 15squarestreet's Louise who brought a whole package of OBAMABAUMS sold at 15squarestreet and online.
Thanks David and 15squarestreet for these OBAMABAUM, Obama Air Freshners! The guests loved them.
We ended the night re-watching the speech…
The decor by General Store at Salon No.10 was amazing. It felt like Election night in the 60s.
After the speech it was time to turn down the lights to watch some William Belli doing a Wilson Phillips drag impression about Chick-fil-A. Why? Because we CAN.
Thank you Salon No.10 Gang!
SHOP General Store / PARTY Salon No.10 / SMELL FRESH OBAMABAUM
JJ.